The right content generator will help you automate and scale your content production using AI.
How? It takes on the painful and manual parts of content creation so you have more time and energy to work on other parts of your business.
This also helps you scale content production without needing to add more staff or increase your budgets.
And the best part is, using an AI content generator is really simple. All you have to do is choose keywords you want to create content about and let an automated content tool like Article Forge do all the work. Creating content literally only requires a click of a button!
This might seem like an oversimplification, and it is. This article will first walk you through the advantages of using an AI writer and align your expectations for what a generator can and cannot do for you. Then, most importantly, we will outline exactly how you can make the most of an AI content generator and achieve the results you desire.
Why use an AI Content Generator?
This method of content creation actively saves you a lot of time. The truth is that blogs need a consistent stream of content. How much content depends on many factors, but between 3-7 articles a week is a solid starting point.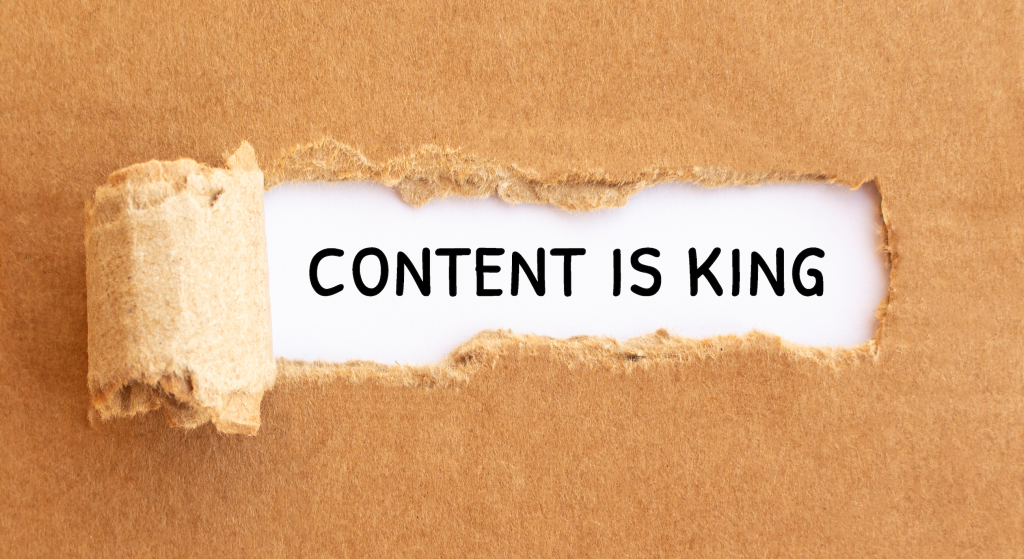 But before we get into the benefits, we do need to make a brief distinction about what we mean by "AI content generator". This is the type of tool that can create full blog posts automatically using sophisticated deep learning models, automated research algorithms, and billions of pieces of data. This is NOT a content scraper, spinner, or even AI writing assistant that generates a paragraph at a time using one model. But, more on that later.
Save Time
Publishing 3-7 high quality articles should sound difficult to do manually, in fact, it is nearly impossible to do yourself.
The problem is that writing manually requires a lot of research, planning, writing, proofreading, and editing before you can even think about publishing. This would mean that each 1,500-2000 word article could easily take 4-6 hours, at a minimum. Four articles a week would mean around 20 hours invested in creating content.
That's a lot, and if you have a full-time job or other responsibilities, forget about it. Plus, forcing yourself into this schedule is unsustainable and will inevitably cause burnout.
With an AI content generator, you can produce full blog posts in the time it would take you to draft one paragraph alone.
Save Money
While writing manually is not a sustainable option, you might think about outsourcing content to freelancers. But, finding, vetting, hiring, and managing freelancers is still very time-consuming, and it is also expensive.
Put simply, the ROI required to make working with freelancers profitable can make it impossible to create a sustainable content production pipeline.
In other words, creating all this content manually is not sustainable - timewise and financially. Even major news outlets now regularly use AI in writing because they realize that automated content generation is more progressive. In fact, content generators are constantly improving.
Pinpoint Your Focus on SEO
You NEED content to satisfy the algorithms, but you also need to think about growing your business. Tasks like monetization, UX website design, link building, market/product research, competitor analysis are so important, but they are too often neglected by bloggers and content managers.
A content generator allows you to focus on these neglected tasks and makes the creation of content automatic. This means that you can shift your focus to income-generating activities while still maintaining a content strategy that satisfies the search engines need for content.
What a Content Generator IS NOT:
A content generator is not just a simple tool that churns out machine written gibberish, a tool that simply duplicates content, or an AI writing assistant that only helps you to create small amounts of useless content at a time.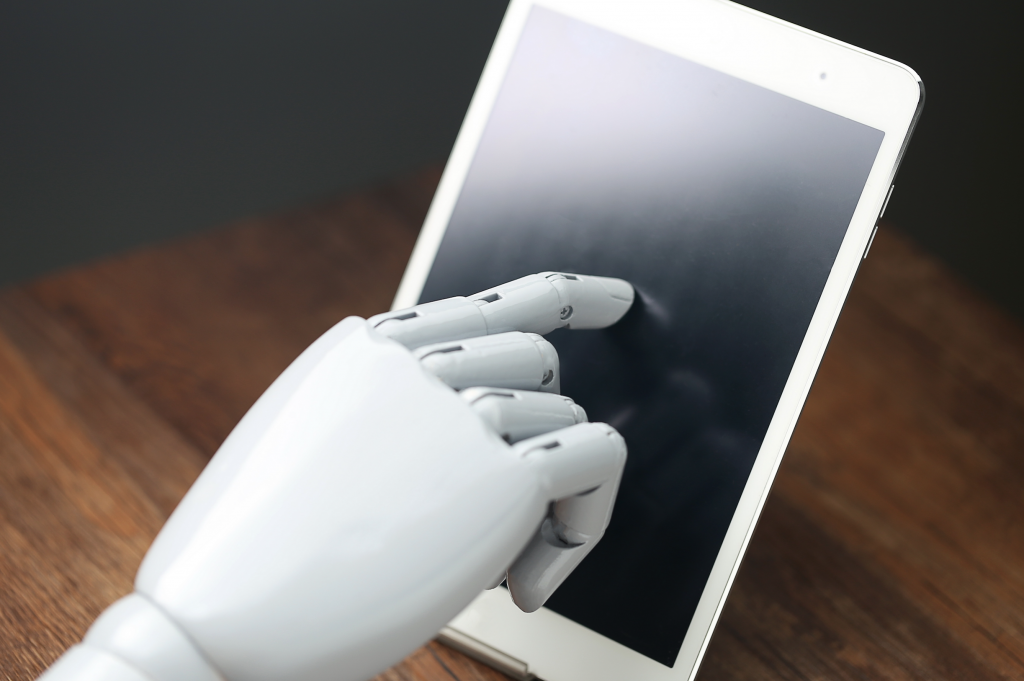 Instead, AI content generators (the kind you should be using anyways) are end to end solutions that provide a unique, high quality piece of useful content that can be used as is or with your own personal touches.
AI content generators, like Article Forge, do fit into successful SEO strategies. In terms of content creation, an AI writer reinvented the wheel. Article Forge researches and plans out every article automatically and makes intelligent decisions over how to frame ideas. In other words the content is free flowing and natural, just as if it was written by a human writer.
Not all AI writing tools are good AI content generators
Sure, there are tons of AI writing tools out there that are able to "generate content". However, one of the most useful functions of an AI content generator is to produce full blog posts.
This immediately differentiates true content generators from AI writing assistants because they can only produce a few sentences of content at a time. And even then AI writing assistants cannot validate if any of the content they generate is accurate, or even relevant. This leads to a lot of nonsense that an AI article generator like Article Forge would not produce.
Create Meaningful Content
Using an AI content generator is a great idea, but it still requires a thoughtful and strategy-focused mindset. Achieving your content goals is really important to you, you're here after all.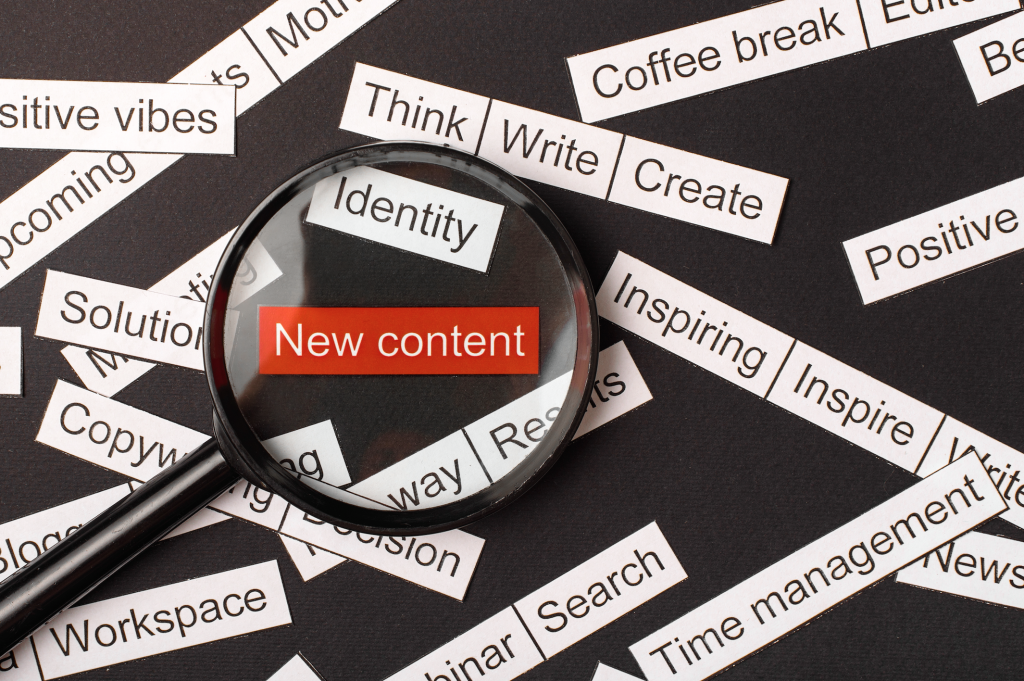 Your content needs to be novel and meaningful, and an AI content generator can help with that. But first, you need to decide what content you want to be a representation of your brand. In other words, random articles ranging from ceramic flooring to diet plans aren't going to cut it.
Having a solid focus and building a relatable brand is essential. This needs to come before using an AI content generator to ensure that your blog content is focused and meaningful.
For this reason, a content generator will not provide you with end-to-end SEO services, yet.
Create Purposeful Content
While an AI content generator is an effective solution for content creation, it can't build your whole brand for you. This all starts with the keywords that you choose, as this dictates your content and in the long-term your readers/customers. We will cover how to choose the best keywords later in this article.
One of the best ways to build out your brand is to demonstrate expertise through blog posts. This can be done with content clusters that help:
Develop greater topical authority
Build a strong internal linking strategy (Great for SEO and users)
Your site rank well for lots of similar keywords
Increase traffic
Increase ad revenue and affiliate commissions
Specifically, to build out a content cluster, you will pick a main topic, and create a comprehensive blog post about it. Then, you will pick a series of topics related to your main topic and write a blog post about each of those related topics. This will form your cluster of content.
From there, you should create links to each relevant piece of content within each post to help your readers navigate to the information they are looking for and to indicate to search engines that all your content is related.
The Best Way To Take Advantage of an AI Content Generator
Now that you understand the significant benefits that come with creating content clusters we will show you an actionable way that you can start doing this.
One of the best parts about using an advanced content generator is that it can write about any niche. For the purposes of our explanation, we will choose a pretty specific niche: automation software.
We start by dividing the niche "automation software" into a few sub-topics:
Email marketing software
CRM software
Project management software
From here we recommend forming some sort of monetization strategy. The great thing about software is that there are a lot of opportunities to earn affiliate commissions within a single blog post. Make a list of some major software tools in this space that you want to create blog posts about.
There's absolutely loads, but GetResponse, Hubspot, and Monday.com all have directly related affiliate programs.
Now for each category, you want to create a list of several informational and several commercial posts that you can generate for each category. For example, with the topic, "email marketing software", you can create posts like:
What is email marketing?
Email marketing vs influencer marketing
Best email marketing software for beginners
GetResponse vs MailChimp
Each one of these posts can be created automatically with a content generator. Your goal should be to create around 8-10 posts within each content cluster that relate to your main cluster topic.
Content clusters like this can easily help you to build a scalable and automated content strategy that will allow you to build authority, gain traffic, and increase your income significantly.
How to Create a Content Strategy with AI, Step-By-Step
Ok, so now you have an automated content machine. You know exactly what an AI content generator is and what it is not, and you also know how to create content clusters using an AI article generator.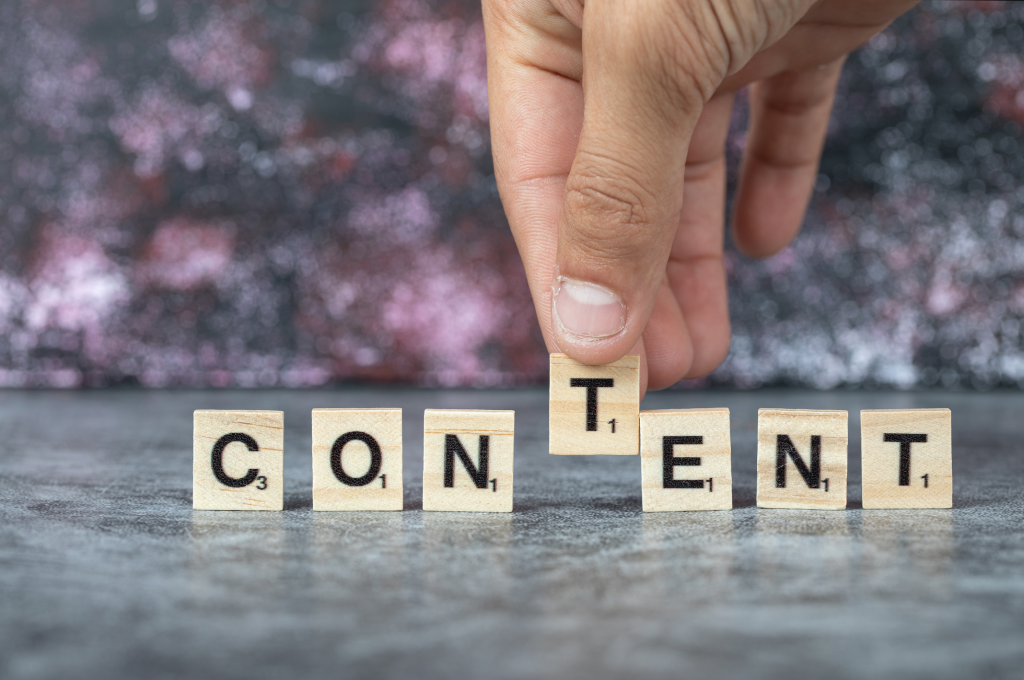 This is awesome - especially considering content is a major part of growing your organic traffic and making money. However, if you want to see the positive impact that creating content can have on your business, then it's paramount you build a well-documented SEO content strategy.
In this section, we will walk you through exactly what you need to consider in order to have consistent success when it comes to creating content.
This may sound like a significant task that will take tens of hours of work per week for over 2 years, but this is not the case. A successful modern-day content strategy is straightforward to build and it consists of just two primary elements.
Keyword Research - This is really blunt, but you must create content that isn't too competitive. It will be challenging for you to rank well against high authority websites that have been around for years. Instead, focus on creating content around less competitive topics in your niche.
Automated Content Output - When we speak with bloggers and content marketers, we find it really funny when people say things like "links are the most important factor for getting web traffic". Don't get us wrong, high-quality backlinks are a great way to improve your rankings quickly, but people still need content to link to. Generating high-quality blog posts that help your audience find what they are looking for is the easiest way to start ranking well on Google and meet your traffic and income goals.
In this article, we won't talk about keyword research. This is because we have recently created an extensive keyword research series that teaches you how to find untapped content ideas for free and create content automatically with AI.
Why you don't need to be a good writer to take advantage of AI content generation
Using a content generator to physically produce one blog post is helpful. But using it to fill out your content calendar is amazing for anyone who doesn't love writing. This is because writing is the most time-intensive part of content creation, especially for perfectionists who painfully obsess over every last detail.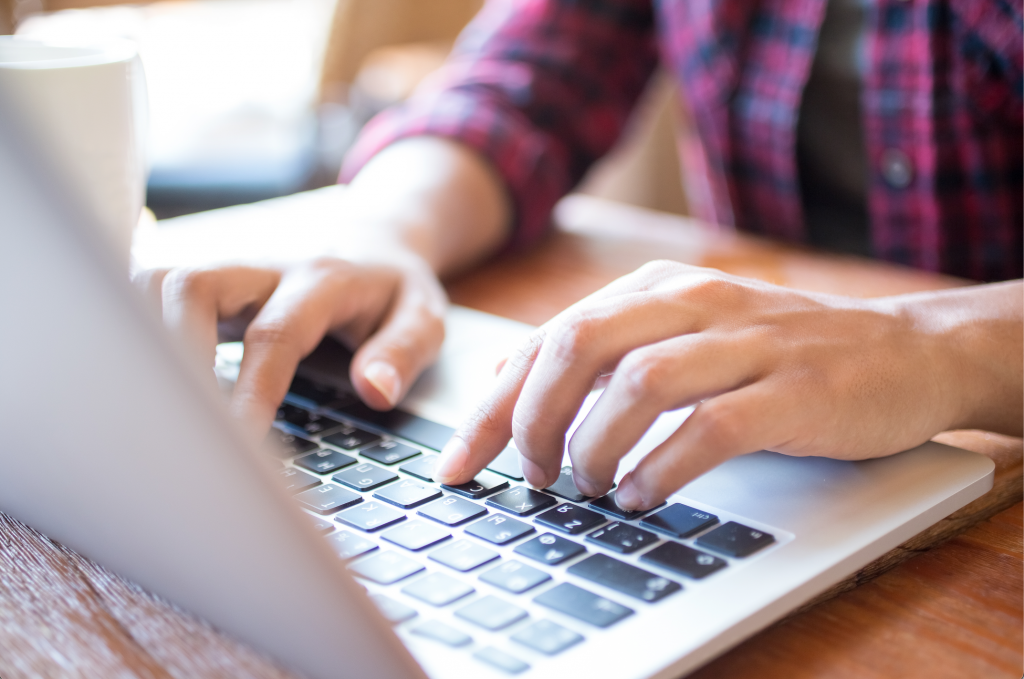 Despite what many people believe, the articles that make the most money don't need extensive wit and prose. In fact, some of the content that generates the most money doesn't need to be written by a human at all. Take articles on topics like "best credit cards" and "best back yard grills".
These articles need to be very well structured, look professional, and provide accurate, relevant information. But beyond that, they don't require creative genius. Article Forge can easily create full articles like these with a single click - that's the beauty of AI content generation. Instead of spending hours writing one article, you can perform keyword research and create your content for the entire month. Then, you can spend the rest of the month performing other business-related tasks that increase revenue in other areas.
This strategy will make you more money!
It's about doing less work for greater results. You don't need to be the best writer out there to create a useful, profitable blog. You just need to follow some essential tips and rules to follow so you can quickly implement our AI article generation strategy.
Learn how to conduct keyword research at scale and for free by reading/skimming our guides.
Read our Article Forge best practices to get the most out of your automated content.
Create articles on transactional keywords and informational keywords. 50/50 is a good blend.
Lightly edit your AI content to add your unique brand voice. This makes your content more memorable and helps with building an audience.
Publish a new article every day and at the minimum three times a week. Remember scale is the backbone of this strategy.
Try other blogging-related responsibilities. Internal and external link building can help build your authority and increase rankings.
Stay consistent. Rome wasn't built in a day, and neither is your content strategy. Stick at creating content and conducting keyword research, and you will see results.
Frequently Asked Questions
Can I use an AI content generator for all my blog posts?
Yes. You can use an AI content generator as your primary source of blog posts. As we discussed, AI writing software will make your overall content strategy much more efficient. Depending on your content needs, you can lightly edit your posts and add your own unique brand voice before publishing.
Also if you want to establish your site as an authority in a niche you can occasionally hire subject matter experts to write content for you.
How does an AI content generator help with SEO?
SEO is largely split into three major components. On-page SEO, off-page SEO, and technical SEO. AI content generators can help you with your on-page SEO. This is because the way that Article Forge content is generated and structured follows the same mechanisms that Google uses for ranking content i.e. it's packed with relevant information that users care about.
When will I start to see real results?
This is very niche dependent and will depend on two main factors, your content output and the authority you establish through off-page SEO (building backlinks). However, you shouldn't expect to see any results for 6 months, but after 12 months your content should be bringing in a substantial amount of traffic.
By following this content strategy, maintaining output, and building some high-quality backlinks, within two years it's likely that you can reach 100,000 monthly readers (or a lot more) and be generating a solid amount of revenue.
Wrap Up
Using a content generator is not a hands-off approach to your content strategy, but it is an enabler of efficiency. By using an AI content generator in the way that we teach on our blog you will save time, save money, and allow you to be able to shift your focus to keyword research and off-page SEO.
Although, using an AI content generator isn't a guarantee of immediate or future success, it can help you pave the path to building an automated and scalable content strategy that will serve you with a reliable output of original content.
AI is not one of the latest trends, Article Forge and other AI solutions will only continue to advance as we move forward, we're looking forward to you joining the wave of high-tech advances, don't get left behind in 2012.
Happy Forging!
Revolutionize the way you get content
Start your absolutely risk-free 5-day trial today!
Start
my
free
trial!