Today we are excited to announce Article Forge 4.5!
Here's what is new:
Core AI Update: Our Biggest AI Quality Improvement to Date
We know this is a big claim, and we did release an update just two months ago… but progress does not happen in a straight line.
Generative AI is moving at breakneck speeds and our latest breakthroughs make Article Forge content:
More fluent
More accurate
More diversely structured (nested sections, lists, more sentence and paragraph variation)
Less repetitive
Complete Control Over What Article Forge Writes
You can now instruct Article Forge on exactly what you want it to write about.
Instead of just asking Article Forge to write about the keyword "FTX scandal", you can now tell Article Forge to:
Write a news article that:
1. Introduce what a cryptocurrency exchange is
2. Describes the fall of FTX and why it collapsed
3. Talk about current legal troubles
4. Concludes by suggesting more reliable ways to store cryptocurrency
You can write whatever you want in these instructions - so your articles come out exactly how you want them.
With instructions, you can create even more diverse, detailed, and high quality content with Article Forge. Check out this best practices post for tips and examples!
Write Articles That Are Unlimited Words
You can now write infinitely long articles directly in the Article Forge editor.
Once you create your article, you can have Article Forge extend it indefinitely, writing as many headers, subheaders, and sections as you want.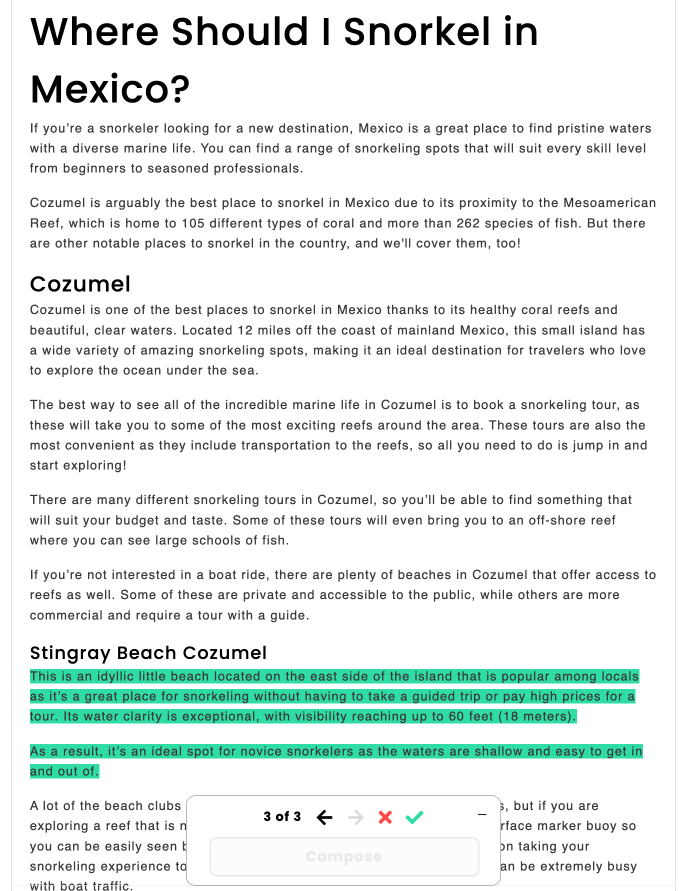 Using this, we have created articles that are 20,000+ words!
What's Next?
The combination of these three updates makes it even easier to create truly useful articles with minimal time and effort.
But, we're not stopping here, our team of machine learning engineers and linguists are still hard at work. And, in the next few weeks and months, we will be releasing even more core AI improvements and features to make sure you can easily get even higher quality, useful content from Article Forge.
So if you are not already using Article Forge to revolutionize your content creation process, there is no better time to start than today!
Happy forging!
Revolutionize the way you get content
Start your absolutely risk-free 5-day trial today!
Start
my
free
trial!