Marketing can be an effective way to get more eyeballs on your business, and it's generally a reliable way to build a strong brand. And while "Marketing" is a broad term, content is the best way to give your business an advantage. 
In short, if you publish blog posts about your industry, products, or services, you will increase the topical authority of your website. This helps Google understand your business which in turn helps your site rank higher on the search engine results page (SERP). Ranking higher makes it easier for your target audience to find you and convert.
But small business owners in particular don't have time to create high-quality content regularly, so the best way to achieve these rankings consistently is to hire a content producer.
However, especially when starting out, it's not feasible to bring someone on full time to write, and even hiring freelance writers can cost thousands of dollars per month. That's why many small business owners are taking advantage of AI writing generators.
An AI writing generator is a cutting edge solution that essentially writes all the content you need to fill out your blog automatically. While you may want to add your brand voice, this enables you to build out and schedule your entire content strategy in a few hours.
AI simply is a game changing solution, especially for small businesses. The rest of this article explains the benefits of content production in more detail and breaks down why AI is the ideal "hire" to make your content strategy profitable, faster.
But, if you're already ready to boost your online traffic, you can get started here for free.
Small Businesses Need Content
Small businesses need help with content production. Having a sustainable content strategy is difficult to maintain and finding the time to produce is near impossible. Therefore you need competent writers; it's vital.
There are numerous benefits for businesses that have straightforward and competent content.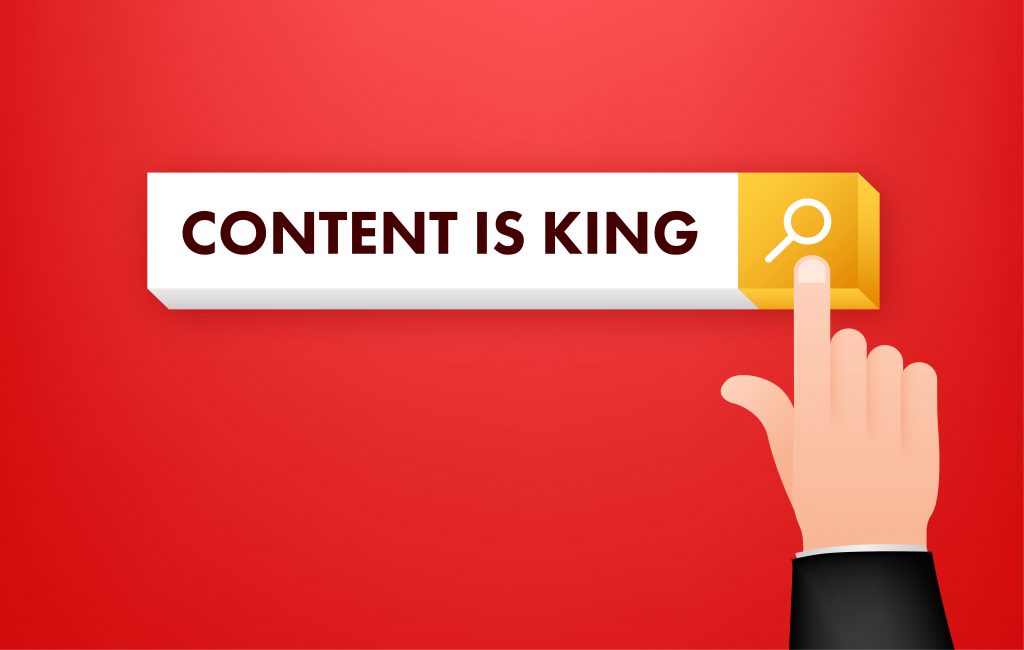 Become a Topical Authority
Firstly, you will be able to establish greater topical authority. Well-researched and well-written articles will help you to establish expertise and authority in your target market. This is essential as it lets potential customers know you are an expert. In turn, people will associate feelings of trust and reliability with your brand and services. 
For example, a business that offers personal training services should publish accurate and insightful content about losing weight, building muscle, dieting, etc. In contrast, a business that publishes poorly written, incompetent content will not be able to establish the same level of topical authority.
Building authority is vital, not just because it improves your brand image. It also provides you with leverage to showcase expertise and win clients.
Build Market Presence
Hiring a content producer will improve your brand's overall market presence. Content does this extremely effectively. Blog posts are very shareable assets because it's entirely free for someone to read and share your articles. Consuming content costs your customers nothing. People are just grateful that you are sharing advice for free.
As a result, some people will feel much more inclined to share your articles. This provides your business with visibility to a much wider audience.
Grow Organic Traffic
Additionally, when you create and publish well-written and high-quality content, it ranks for keywords in organic search. This means that someone on the internet looking for advice on a topic will stumble across your website.

Your website will be there to provide them with tips and solutions. When a reader looks at your content and feels satisfied with your advice, there are a few positive possible outcomes:
They share your content with friends and family (or on social media)
They go on to buy your product/service
They bookmark your website to return later
You might be thinking, well, not many people will read my content and then make a purchase. However, you need to remember that some people will. It's all about conversions. Some blog posts will get over 500 readers a month. Some will even get well over 1,000.
If your product sells for $50 and converts at 2%, that will be ten sales a month from one article, that's an extra $500 every month. That is the power of content production and building a robust digital presence.
Issues with traditional content producer hires
If you have worked with a traditional content writer before, whether that be in-house or a freelancer, you will be aware that it isn't that easy. Producing content can take a long time, and as mentioned above, it can get really expensive.
Beyond that, it is difficult to maintain the consistent publishing schedule needed to build a sustainable content strategy that prioritizes your readers.
However, the benefits of creating content are worthwhile, from increasing brand awareness to ramping up your revenue figures.
Time
As you know, traditional methods of content creation are highly time-consuming. Researching a topic, writing a blog post, and then making editorial changes will likely take you a long time.
You may well spend over 6 hours creating a high-quality post.
That's a lot of time that could be spent on promoting content, building sales funnels, doing off-page SEO work, analyzing data, etc. In other words, manual content creation forces you to shift your priorities. This immediately makes consistency and scaling impossible. By focusing solely on creating content, other parts of your business would have to be neglected. This is not the way to grow and future-proof your business.
Outsourcing content to freelancers somewhat mitigates this headache… or so it would seem. However, finding, vetting, and managing writers is still highly time-consuming. You will need to interview writers, read samples of their previous work, provide detailed outlines and instructions and inevitably go through a lengthy editorial process for each article.
This is unavoidable if you want to use humans to create great content that moves your brand forward.
Costs
Time isn't the only constraint of manual content creation, it's also expensive. As we mentioned earlier it will take around 6 hours to produce one solid article end-to-end. Even the most affordable writers will set you back around $20 per hour, so you can expect to be paying in excess of $100 per article.
This will quickly add up as you should be aiming to publish at least 2-3 blog posts each week. Having a budget for content is absolutely crucial if you do decide to go down this path. Investing in content is a good strategy, but financial results are not instant. It will take you a long time to recoup and profit from the money you put into your content strategy.
Freelance Writers Are Expensive and Require Significant Oversight
Hiring just any freelancer to create your content is not enough. You need worthy content if you want to establish topical authority, increase your digital presence, and grow your organic traffic.
Most freelancers are writers and not experts. They are good at creating content, but unfortunately, they are usually not aware of what they are talking about. The research they perform is typically from other websites and is not usually based on first-hand experience.
Hiring a subject matter expert is a much better option.
However, they will almost always cost over $50 an hour and sometimes nearer $100-$200 per hour. A single article with the desired content will cost you hundreds of dollars. For most small businesses, this is not a sustainable option, and it will rapidly exceed a standard content budget.
Why an AI writing generator is the ideal hire
An AI writing generator is the ideal hire for most small businesses because it can provide a suite of benefits that are inaccessible otherwise.
Automated Content Production
Firstly, automated content production. Instead of spending hours crafting a blog post, AI-generated content is entirely automated. Entire 1,500+ word blog posts can be created with less than 15 seconds of work. This is a complete game changer and massively reduces the content headache.
Prioritize Your Time Effectively
Secondly, this extra time will allow small businesses to effectively utilize their existing staff, whether that's making any final adjustments to automated content, promoting content through social media or email marketing, working on off-page SEO, or even product development. AI-generated content enables businesses to maintain their existing workflows but still develop content without having to hire externally.
AI is More Cost-Effective
AI writing generators are the most cost-effective way to create content. As we have discussed, traditionally, one article can cost anywhere between $100 to almost $1,000 per article. However, with the power of AI, content can be created for a much lower price. Using software like Article Forge comes with minimal financial investment and allows you to create content for approximately $0.25 per 1,000 words.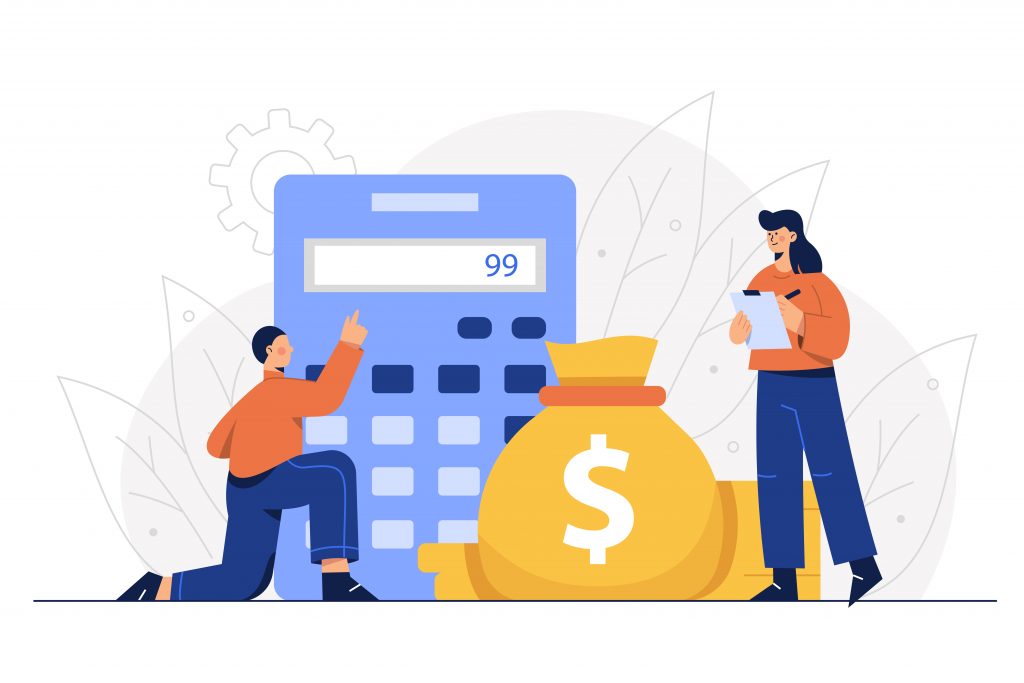 Combining time and monetary savings means that an AI writing generator is the ideal "hire" for business owners. Content is part of the solution, but it should never be the only marketing channel a business relies upon. This way, business owners can shift their attention to the bigger picture and focus on growing the entire brand.
AI Takes The Legwork Out Of SEO
Finally, AI solutions are comparable to SEO experts. AI writing generators like Article Forge have a deep understanding of the topics that should be covered in an article and the structure of that content. Writing high-quality content is not enough for people who want to rank well in organic search, you need to have deep knowledge of how search engines understand and rank content. Fortunately, AI solutions are well aware of how this works.
How to hire an AI writing generator right here and now
Okay, so by now, you are probably pretty excited about the concept of AI writing generators and what they can do for your business. But perhaps you are still wondering how you can hire AI into your business right here and now.
Well, Article Forge is the perfect solution. Unlike other AI tools, Article Forge was fully developed by software engineers in-house meaning it's completely unique from other AI writing tools.
Article Forge is able to create content from a single keyword, and we are not talking about a couple of sentences or paragraphs. No, Article Forge is capable of creating entire blog posts with optimized section headings and brilliant and unique ideas. It provides one-click generation meaning that content can be produced with the most minimal amount of human effort.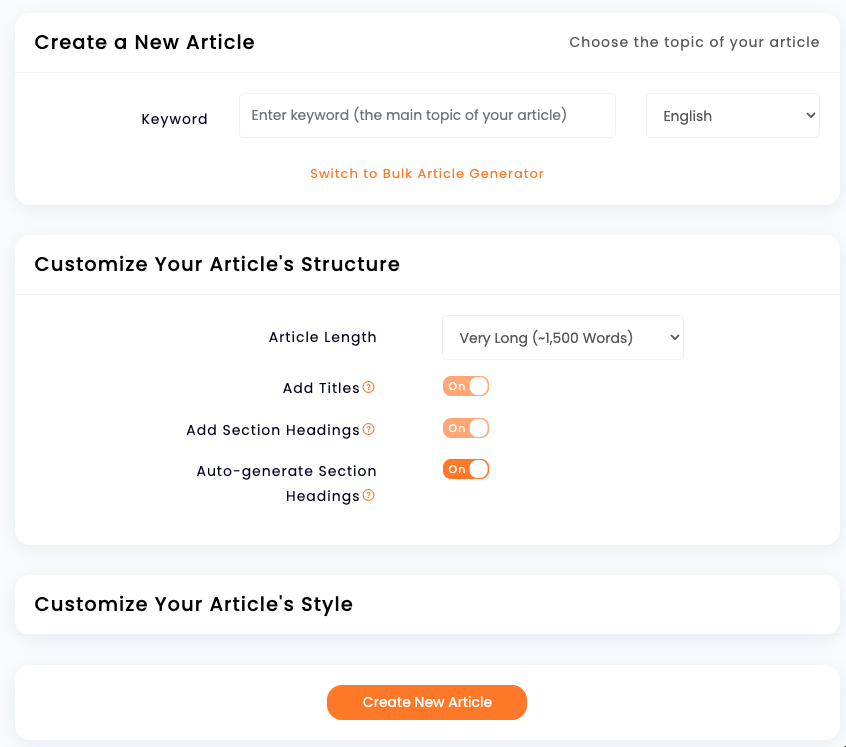 With that in mind, not all AI is created equally. Your content needs to be accurate, relevant, and provide genuine value for an end user. Recently, Google has been cracking down on AI-generated content. However, Google doesn't actually dislike or even know how to spot good quality AI content. What they really mean is that they are against low-quality, spammy, garbage, and spun content.
This is NOT Article Forge.
You can get started with Article Forge immediately. All you need is a keyword. We recommend using a longer-tail keyword in order to generate content that is specific and useful. For example, a keyword like "best things to do in Paris" would generate much more accurate and relevant content than the keyword "paris". With this in mind, generating content could not be easier. Just be sure to clearly signal the intent of your article.
However, because the content is so quick and cheap to produce, you can happily enter a few keywords for each article and choose the content you like the most, or even mix and match content from the separate and unique articles that have been generated.
With Article Forge, you can create content at scale. Simply put, you can generate an entire month's worth of content in less time than it would take to write a content producer job description or write a content brief. That is the power of Article Forge.
Conclusion
Increasing content output will directly lead to a more authoritative website and stronger digital presence, not only will you save time that can be focused on other parts of the business, you will also benefit financially in terms of saving money in the short term.
Article Forge is the best AI writing generator for every small business, regardless of whether you sell makeup brushes or high-tech cloud infrastructure services. Article Forge is easy and fast and allows you to build a platform of solid content for your brand while reaping the results of SEO.
Thank you for taking the time to read and consider Article Forge as the solution for your brand needs. If you have any questions about AI writing generators or any general best practices for SEO and content marketing, please let us know!
Revolutionize the way you get content
Start your absolutely risk-free 5-day trial today!
Start
my
free
trial!